IMPERATORI MALVASIA PUNTINATA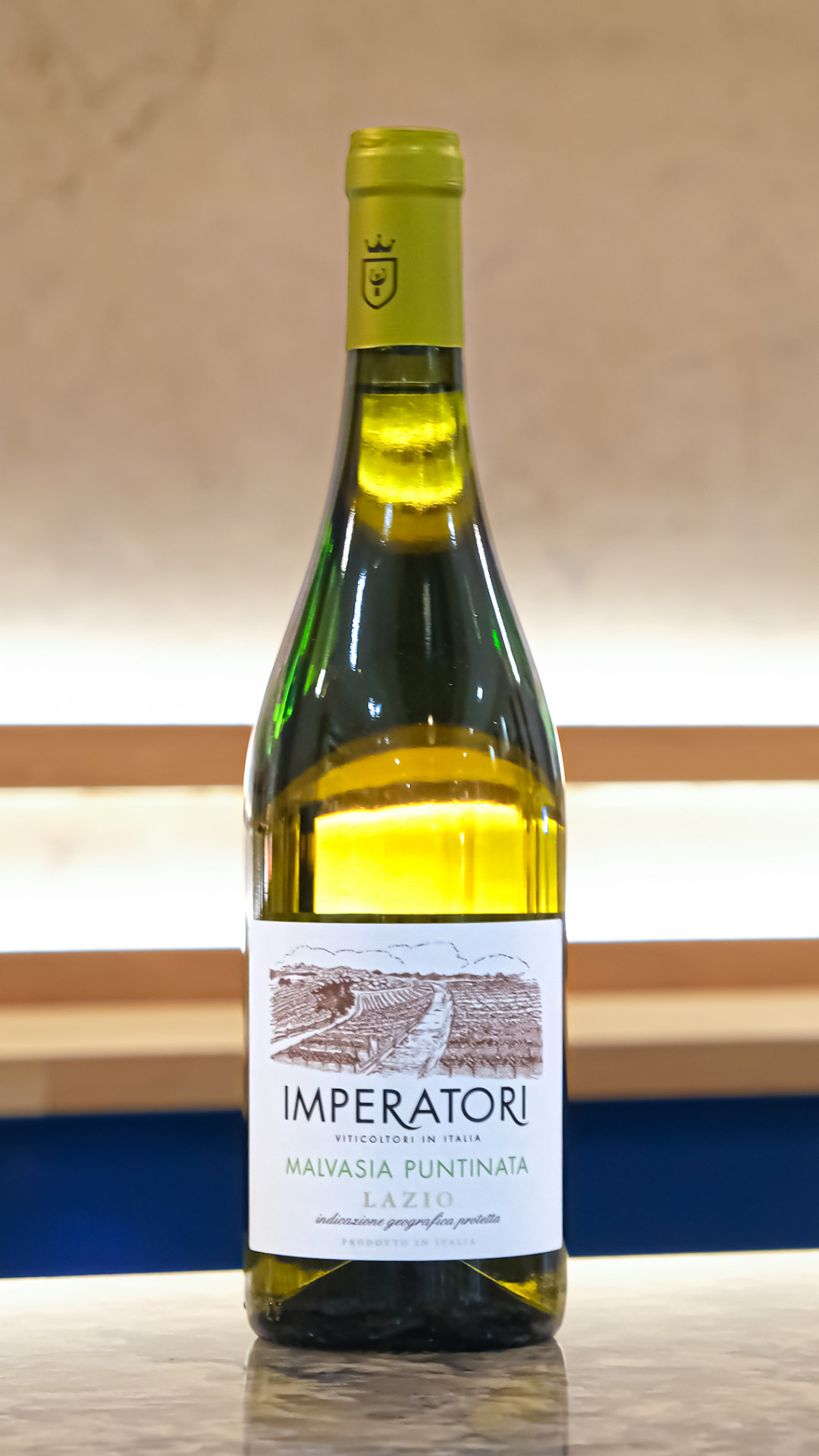 There's a long list of Italian wine regions that once enjoyed loyal followings, thanks in large part to old-school Italian Trattorias of the 70s and 80s that stretched throughout Britain. Chianti, Soave and Lambrusco spring to mind, as I'm sure will the source of this delightful new find: Frascati. With reputations stretched, and widely abused, the quality of these best known regions sank to new lows year after year, until it all inevitably back-fired. It's taken decades for these reputations to be restored, thanks to a new generation of vinegrowers who are in it for all the right reasons.

Cantina Imperatori are based just 20km to the south-east of Rome. I tried some of their wines a few years back, and whilst they were decent quality, I found them to be too 'international' for my liking, using 'International' (ie French!) varieties such as Cabernet Sauvignon and Viognier, made in a populist, showy style. Not what I head to Italy for. Then this appeared. A small, forgotten 0.7 hectare plot of old vine Malvasia Puntinata was treated to the attention it deserved, as were similar plots of ancient, indigenous varieties such as Trebbiano Verde and Cesanese.

Malvasia di Candia is the most widely planted variety in Frascati, delivery large quantities of ordinary fruit. Malvasia Puntinata, whilst related, delivers far more interest, and with old vines and small yields provides real intrigue, complexity and class. A bit like the difference between Manchester United and Manchester City (I'm a Liverpool supporter, so wholly impartial! 😜 ).

I'm not quite sure why, but it's almost a given in decent Italian whites: white flowers and almonds are there once again on the nose, with an inviting waft of white peach too. The palate is generously fruited, with an intial hit of white-fleshed peach so vivid you could make a Bellini with it! Lovely purity and a fine mineral twist on the finish, with a nod to the volcanic soils beneath, imparts real vitality. There's a touch of sweetness on the finish which ties everything together harmoniously. All in all, a very impressive drop. Bravo!
| | |
| --- | --- |
| Code | 1370 |
| Closure | Cork |
| Vintage | 2020 |
| Country | Italy |
| Bottle Size | 750 |
| Region | Lazio |
| ABV | 12.5 |
| Grape | Malvasia Puntinata |
In Stock: 12+