Taaibosch Le Chant Rouge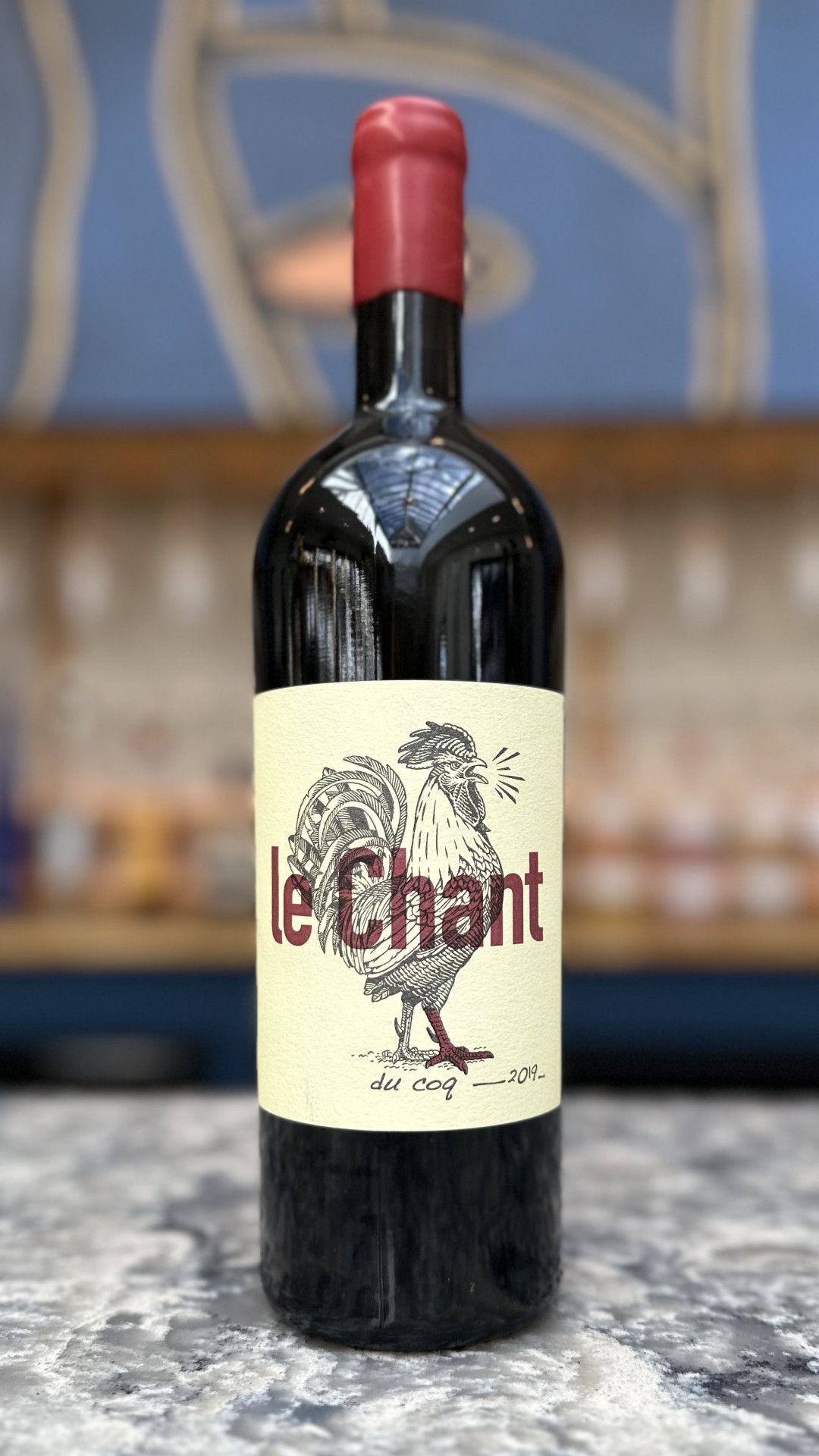 This is an off-shoot from the recently established, but rightly heralded Taibosch Estate (see me after class about their sensational 'Crescendo' red), with the same ownership, and crucially the same winemaker, Schalk-Willem Joubert, a relatively diminutive 'Saffer' with the broadest of smiles and Afrikaans accents. Fruit from this is sourced from 100 hectares of organically farmed vines on the Polkerdraai Hills, with the 2019 principally a blend of Merlot, Cabernet Sauvignon and Cabernet Franc, with a splash of Syrah. During the final blending they felt it still needed a little perking up- a cellar hand suggested adding a forgotten, experimental barrel of Sangiovese (the Chianti grape). A Eureka moment, despite accounting for just 3% of the blend, the wine was complete, in every sense.

'Skalk', as he's known, has employed all his tricks here, vinifying different plots and varieties in a mixture of new oak, concrete eggs, cement and large old oak foudres. There is much excitement surrounding the prospects of Polkerdraai Hills too, a small range of granitic slopes, ranging from about 200-1300 feet above sea level, located just eight miles from False Bay as the crow flies. Whilst Paardeberg in the Swartland was all the rage a good 10 years ago, the current buzz is in these hills, with the top talent sourcing fruit to make brighter, fresher styles than those emanating from the Swartland.

This is a serious bottle, with amazing structure and, I suspect, an ability to last a good 10 years. An inviting nose of bold berry fruit with a pretty floral note lures you in, followed by an impressive palate of plum, summer berries and blackcurrant. A sweet, spicy note ties it all up nicely on the finish, with impressive finesse. Part of the joy of this is watching it evolve in your glass. Perhaps it's all in the mind with that splash of Sangiovese, but it's as if something's tugging you to Tuscany the more you settle in to it. Either way, it's a lot of fun for £20.
| | |
| --- | --- |
| Code | 2084 |
| Closure | Cork |
| Vintage | 2019 |
| Country | South Africa |
| Bottle Size | 750 |
| Region | Stellenbosch |
| ABV | 13.5 |
| Grape | Merlot, Cabernet Franc, Cabernet Sauvignon, Shiraz, Sangiovese |
In Stock: 12+